Top tips on staying efficient at home
Staying energy efficient at home is the first step to helping the environment and trying to reverse the devastating effects of climate change. For those who wish to change their ways, but are unsure of where to start, this guide will help you along the way. Find out more about climate change.
Insulating your home
Recent statistics have been released and has concluded that UK homes waste £500 million when they heat their homes up and energy has escaped through poorly insulated walls and roofs. Research has also claimed that homes could save £160 each year if their insulation was secure.  Insulating your home is simple, easy and definitely cost effective for your home!
Updating household windows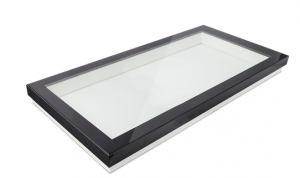 For those stylish homes that have rooflights or are looking to invest in these stunning designs, then ensure you are purchasing energy efficient ones with a low U Value rating.
We recommend EOS Rooflights as not only do their rooflights all have low U Values, but they have an eco rooflight specially designed to help you save energy. Their eco rooflights are tripled glazed and injected with Krypton Gas so energy efficiency is maximised. Click here.
Double glazing is the ultimate choice for saving energy bills, it makes such a difference to the warmth inside your house and you will be able to tell right away! Double glazed windows help to trap heat inside the home, so you will save money in the long run. Discover double glazing.
Solar panel installation
Solar panels can help you to provide 40% of your total energy consumption. Photovoltaic cells allow you to generate your own energy, as well as earning a profit as you can sell some of your energy back to the Natural Grid. See: Is your home suitable for solar power?
This is a great way of doing your bit for the environment at no extra cost, of course once the solar panels have been installed. However, it is estimated that you make a return on the money through saving from energy bills within the first two years.
Comments